Emergency Plumbing Services in PA
We proudly serve Butler, Gibsonia, Cranberry Township & Nearby!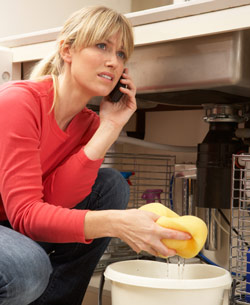 Kennihan's Plumbing, Heating and Air Conditioning is ready to help when pipes leak, burst, or clog!
From water heaters to gas lines and sewer & septic systems: We're the experts!
Kennihan's Plumbing, Heating and Air Conditioning is a Master Plumber business that can handle any plumbing service, repair or installation. Whether your are experiencing a stubborn drain clog or need to have a new water heater installed, give us a call to schedule your appointment or estimate.
Our plumbers have combined experience of over 75 years that range from single repairs to commercial jobs.
We stay at the cutting edge of technology through continuous training and by identifying the best new products for your home.
No one likes an unexpected headache and our plumbers are trained to fix the problem the first time. Put us to the test…you will see our exceptional service and expertise.
Get a Free Estimate for Plumbing Repair & Installation in Pennsylvania
Get A FREE Quote!
Whether it's a leaky faucet or broken watermain, there's no job too big or too small. We're here 24/7 to handle all of your plumbing needs. Our goal is to solve your problem while giving you the complete satisfaction you deserve at a fair price. We provide Free Estimates for our plumbing services in Cranberry, New Kensington, Wexford, Bradfordwoods and nearby. Call us at 1-724-898-2587 or contact us online to meet with one of our experts! We also proudly work on Rheem products!
Just a few of the plumbing jobs we handle:
Submersible well water pump installation, repair and replacement
Septic system tank cleaning, treatment, and repair
Sewer drain cleaning, pumping, and back flow prevention
Gas line installations and repairs
Winterizing and de-winterizing
Underground water line repair and replacement
Plumbing for kitchen and bathroom remodeling
Sink, bath, shower, and
toilet repairs
Sump pump installations
Gas fixture installations, including furnaces, gas fireplaces, and conventional water heaters
Save energy & money with a tankless water heater
Tankless water heaters last longer than traditional tanks, save energy, and lower expenses. Ask Kennihan's Plumbing, Heating and Air Conditioning to help you select a unit based upon your peak demand and you will never run out of hot water again. From points of use applications to whole house systems, we have the
water heating solution to fit your needs while providing a continuous supply of hot water from an energy-efficient and space-saving product.
We are here 24/7 to handle all your emergency plumbing needs
When drains clog, pipes burst, water heaters leak, or the sewer lines back up, contact Kennihan's Plumbing, Heating and Air Conditioning. Plumbing emergencies never come at a good time, so we are available 24/7 to help solve unexpected plumbing problems. We can also help minimize damage from frozen water supply pipes if you call us immediately.
Call us at 1-724-898-2587 or get an online quote for plumbing repair or to have a new faucet or water heater installed. Whatever you need, we can help! We are Northern Allegheny & Butler Counties's home improvement experts, specializing in heating and cooling repair, home insulation, renewable energy solutions and more.
Looking for a price? Get a no cost, no obligation free estimate.